Time for another Art feature! One of my favourite artists, Mickie Mueller. I am in love with the feel of her paintings and of the amount of love and thought she puts into every piece. If I had the money, pagan paintings of her would cover every inch of my house ;) They show the way I feel about nature, paganism and witchcraft. Mickie's artwork inspires me to search, to look beyond what we see every day. Everytime I hit a rut in my craft, Mickie's inspirational art urges me to move forward. Please enjoy a few of my favourite pieces my Mickie Mueller!
Lady of the Forest
Celtic Heather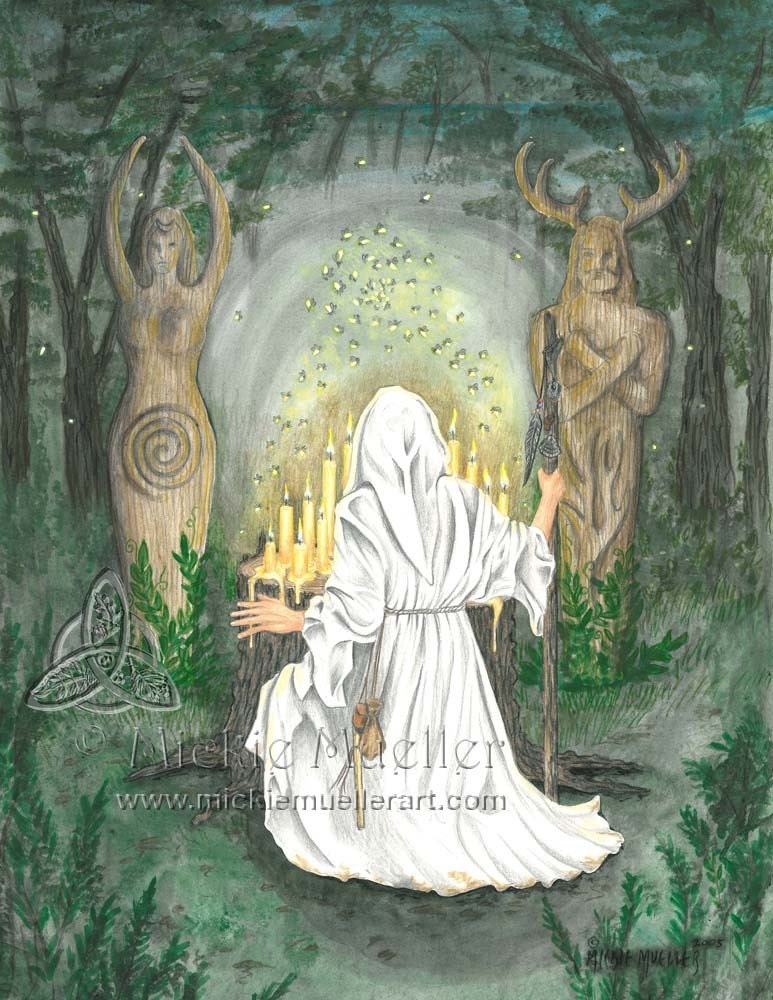 Wisdom in the Woods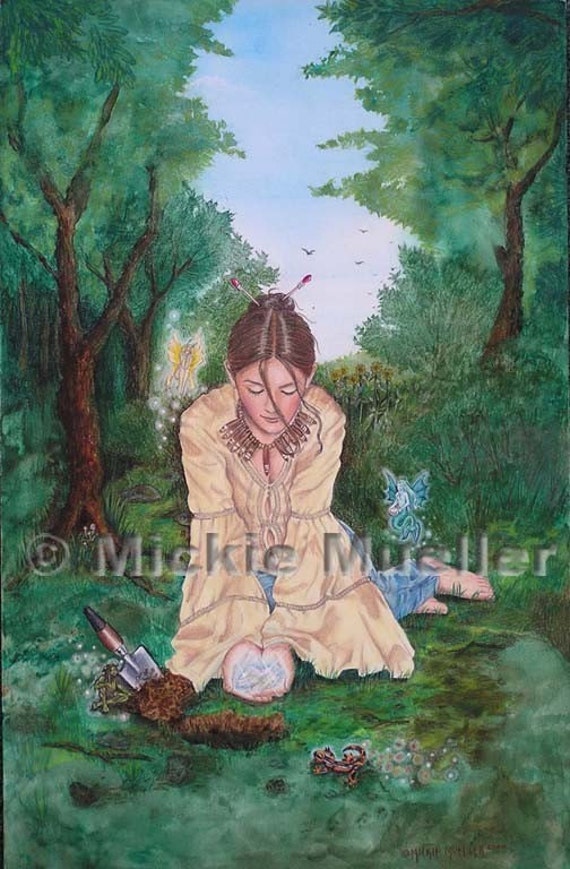 Heal the Earth
Voice of the Trees Oracle - Back design
So far Mickie Mueller has done the art for three Oracle decks. The Well Worn Path and the Hidden Path, both in collaboration with Raven Grimassi. Her last Oracle deck is the Voice of the Trees oracle. This is her first solo project and boy, did she go all out. The deck is an Ogham deck and in the accompanied book she writes how she took a little piece of each tree and blended that into her paints as she painted each card. So even though you're holding paper, you're still holding a tiny piece of the tree in your hands.
For more on Mickie Mueller, check out her
website
, or better yet, her
blog
for all updates! She also has an
etsy shop
!
Love and Leaves,
Marjolijn Ashara